With 10,000 Baby boomers turning 65 every single day, chances are you might be one of them. If that is the case, it is probably a good idea to start thinking about retirement and where you want to spend the next part of your life.
Retirement is more than just sunny skies and golfing.
There are a lot of important factors to consider when deciding whether to relocate for retirement, including weather, cost of living, tax policies, health care, etc. At the end of the day, you have to make sure the place that you are moving to contributes to your overall well-being, while at the same time staying within your budget. With that in mind, here are the five best cities in the US to retire in, according to CBS polls.
Famous for its outdoor amenities, including hiking and recreation, Scottsdale is ranked 5th in our rankings.
An affluent suburb of Phoenix, AZ
Median home price = $414,000
Low cost of living
Warm weather all year around
No taxing Social Security retirement
Low property taxes
A small retirement city with a thriving cultural scene on Florida's Gulf Coast
Population of 53,000
Opera, theater, art, performances
Located on the Gulf of Mexico
Great weather all year around
Average house = $258,000, not much above the average US home price of $240,000
Des Moines, Iowa
A rare retirement destination with a cold climate, Des Moines has everything a big city has to offer, condensed into a small town
Population of 60,000
Has vibrant shopping scene for its size
Low crime rate, low cost of living
Average house price=$192,000
Incredibly impressive health care system
Franklin, Tennessee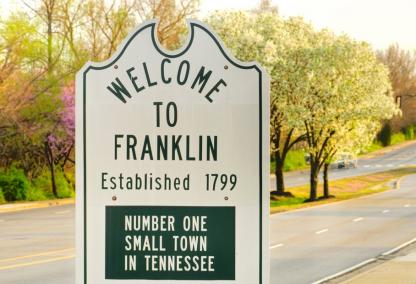 A suburb of Nashville, Franklin is no slouch when it comes to music or culture
Well known historic Downtown district
People flocking to move here in the last two decades, with population tripling to 70,000
Low cost of living, high cultural vitality
Median housing cost=$400,000
Arlington, Virginia
Located right next to the Potomac, Arlington location next to our nation's capital makes it a prime retirement location.
Ranked by Livablility.com as "the perfect urban/suburban middle ground."
Conveniently located next to DC Metro line, making commute to Washington DC a breeze
High wellbeing, tax, healthcare, walkability, and cultural vitality rankings
Average house price= $623,000,
Sources:
CBS News TripAdvisor-Scottsdale