Retirement is what you make it. The most important thing is that you are happy. During your work life you should be planning financially and emotionally for your retirement. Knowing what you want to do and knowing that your finances are taken care of will definitely make you Retired&Lovinit!!!
I have an Emotional Retirement Plan. Most of it is going as planned. The plan included my mom living and traveling with me, but that is not the case today. Everyone needs an Emotional Retirement Plan. Because of my plan, I can still function when unexpected things come up that I did not plan for.
Retirement is a new chapter in your life. Everyday I feel like I have hit Lotto, without getting all of those millions. Lol. You should be doing things that make you happy. What makes you happy? Let me share 5 ways to find happiness in retirement: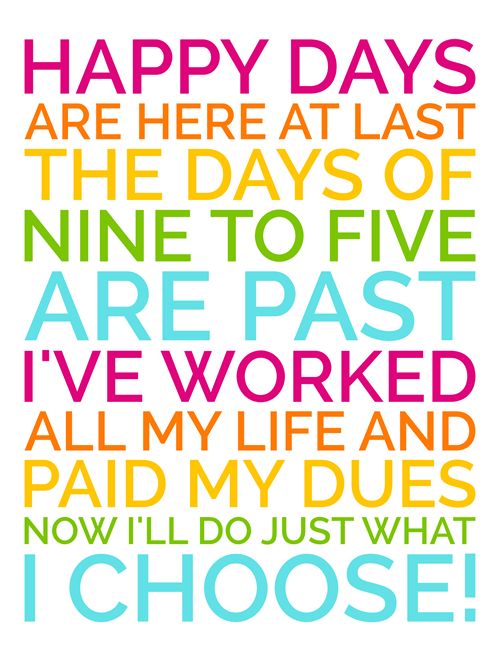 Start a business. Do you have hobbies? Do you knit, crochet, sew, draw, travel, love taking pictures or enjoy decorating? All of these activities can become a business. There are so many hobbies that you may have that can keep you happy, busy and making money. Why not make some income doing what you enjoy doing for fun?

Do you like to travel? There are so many places to visit in this beautiful world. You are retired so you can benefit from discounts that exist during off-season, non-peak hours and days. Airfares are usually cheaper Monday through Wednesday. Book a few months before you travel. I use Expedia.com and receive rewards that I use for free hotel rooms. Airlines offer points that can be used for free travel or upgrades to first-class.

Volunteer. There are many non-profit organizations that would love to have an extra hand. Schools also have a volunteer program. Most nursing homes are understaffed. Look in your community and find an organization that could use your talents.

Stay active. Bike riding, swimming, playing sports, walking, dancing lessons, tennis, hiking...the ways to keep your body moving and healthy are endless!

What are some things that you have always wanted to do, but didn't have the time because you worked 8+ hours everyday, Monday-Friday, for 30+ years? Learn something new at your community college or go back to school to get the degree that you have always wanted. No, you are not too old. I know of a 70 old lady who went to law school. Push yourself! :)
There are so many things that can bring you more happiness. Follow your intuition and don't hold back!
Here's to being Retired&Lovinit !
This week's guest post comes from Vernita of Retired&Lovinit. She currently lives in New Jersey and is on her way to deciding where to relocate. You can tune in to which cities she's exploring on her blog.